Site Technical Manager
Sanofi Aventis Singapore Pte. Ltd -
South Beach Tower Singapore
---
JOB PURPOSE
The job covers the management and execution of Engineering activities and Capex projects baseline and currently as well as OPEX spending
It includes the management of fixed assets and land usage through the site master planning.
The designate is to manage the engineering function, resources and systems to ensure the company maintains a high level of Good Engineering Practice processes at all times that are in line with Company Policies, Regulatory Standards and Statutory guidelines, deadlines and requirements.
REPORTING RELATIONSHIP
Reporting to the Site Director, the job's holder is a permanent member of the Site management team to plan and execute future direction of the business and to achievement of the company's Strategic Vision and Mission
The designate requires to work closely with other functions to provide a responsive service that meets the needs of the business.
The job's holder is managing an internal team of about 20 headcount and, in addition, a variable workforce (dependent on projects) of external contractors.
KEY ACCOUNTABILITIES
Build a high performing and productive engineering team with an SMS culture. In particular to take responsibility for coaching, mentoring and development of staff.

 

Lead and drive the department continuous improvement objective, value drive activity, lean initiatives, Safety, cGMP compliance and wastes reduction.

 

Ensure that all staff undertake their duties in compliance with company policies and procedures at all times. Take action when necessary to improve performance levels and compliant.

 

Act as a technical expert for the engineering team, ensuring that staff have the skills and knowledge required for the job

 

Ensure the selection and control of performance of the external contractors with regards to requirements in professional services, Quality and HSE requirements. Stimulate and support recurrent contractors to engage into continuous improvement programs.

 

Deploy Lean systems and culture in the technical team (+QDCI, Gemba, problem solving, VSM, …)

 

Responsible and manage the Capex projects from front-end design to execution to deliver within budget and schedule targets with the appropriate resources.

 

Implement and ensure the preventive and maintenance programs (including plant shutdown) to achieve high overall equipment efficiency for the site.

 

Ensure that the equipment, utilities and infrastructure on site are well maintained, reliable and safe to operate meeting all regulatory requirement.

 

Manage and maintain an optimum engineering spare parts stock to support the plant operations.

 

Ensure that the instruments maintenance and calibration programmes are in place and adhere 100% as per the relevant Standard Operating Procedures (SOP).

 

Deliver a compliance work systems that are robust and all activities are well documented to meet with any internal and external audit requirements

 

Strictly enforce the respect of maintenance tasks schedules. Ensure that the maintenance and calibration records are accurate, available and audit ready.

 

Plan for equipment replacement and upgrade of building/utilities in the Capex LRP (5 years) to ensure that the operations are the site are reliable, safe and efficient.

 

Champion site energy conservation program through implementing sustainable projects and measures.

 

CONTACT WITH OTHERS

 

Internal          -     Corporate Engineering

All other departments

 

External         -     Vendors/Suppliers

                        -     Contractors

-     Auditing bodies

                        -     Local Regulatory Authorities

                        -     Counterparts in the industry

 

JOB KNOWLEDGE REQUIRED

 

A degree in Chemical, Mechanical or Electrical Engineering is required with a minimum of 8 years' experience in plant engineering services, 3 years of which in management position in a chemicals process manufacturing environment.

 

A sound knowledge of Good Engineering Practice and experience in plant equipment's technologies, maintenance and operations is necessary. 

 

The job position requires a high level of commitment to safe working practices in chemicals process manufacturing industry.

 

Leadership and managerial skills are essential to lead the technical team, communicate a stimulating vision for its organization/missions in close coordination with other departments and site director.

 

Practical knowledge of lean sigma methodology a plus.
Post Date 09 December 2017
End Date 29 December 2017
Other vacancies of Sanofi Aventis Singapore Pte. Ltd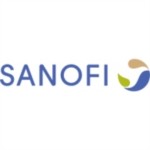 Sanofi Aventis Singapore Pte. Ltd -
Tuas (West) - Gul Circle
08 Dec - 12:00 AM
Company Profile
Sanofi Aventis Singapore Pte. Ltd
Singapore - West - Tuas
Sanofi is a global life sciences company committed to improving access to healthcare and supporting the people we serve throughout the continuum of care. From prevention to treatment, we transform scientific innovation into healthcare solutions, in human vaccines, rare diseases, multiple sclerosis, oncology, immunology, infectious diseases, diabetes and cardiovascular solutions and consumer healthcare. More than 110,000 people at Sanofi are dedicated to make a difference on patients' daily life, wherever they live and enable them to enjoy a healthier life.
With a presence in more than 100 countries and industrial sites in more than 40 countries, our industrial network, know-how and teams deliver health solutions to millions of individuals with high quality and maximum safety, regardless wherever they are manufactured.
Why join with us?
At Sanofi, we are designing tomorrow's health solutions. And as our expertise grows beyond traditional medicines and vaccines, we are promoting our global reputation for scientific excellence. Sanofi has identified major growth platforms that align with our mission of protecting health and enhancing life for patients all over the world. We are developing new competencies, creating new opportunities, and beginning a new era in disease management and therapeutic care.
 
Because we believe health is our most valuable asset, we approach everything we do with passion and solidarity. We strive to serve as many human beings as possible; and this commitment you can see globally, from our leadership to each individual team member.
For more information on Sanofi, do visit our website www.sanofi.com