Senior Sales Manager (Education/ Training)
NANYANG INTERNATIONAL BUSINESS COLLEGE PTE. LTD -
Singapore
---
Responsibilities
Oversee marketing, business development, research and strategy development.
Run events to promote and enhance the education development for working adults
Create and drive project plans, estimates, scope and requirements from implementation to deployment
Manage and report on execution of deliverables
Master communication across multiple stakeholders aligning priorities and direction
Analyze and solve problems that are low to high in complexity requiring varied responses depending on the situation
Interact with peers and all stakeholders of the project 
Requirements
Mature disposition and able to communicate effectively with people at all levels

Task-oriented and passionate about work

Candidates with local SME sales and marketing experience will be in advantage

Requires light travel
Post Date 06 December 2017
End Date 20 December 2017
Other vacancies of NANYANG INTERNATIONAL BUSINESS COLLEGE PTE. LTD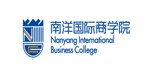 NANYANG INTERNATIONAL BUSINESS COLLEGE PTE. LTD -
Others (Central) - Harbourfront
06 Dec - 12:00 AM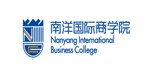 NANYANG INTERNATIONAL BUSINESS COLLEGE PTE. LTD -
Others (Central)
06 Dec - 12:00 AM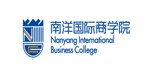 NANYANG INTERNATIONAL BUSINESS COLLEGE PTE. LTD -
Others (Central) - Harbourfront
15 Nov - 12:00 AM
Company Profile
NANYANG INTERNATIONAL BUSINESS COLLEGE PTE. LTD
Singapore - Central - Others
Established in Singapore, Nanyang International Business College (NIBC) aims to groom business leaders who create value for mankind.

NIBC adopts a rigorous while pragmatic approach to business education, and promotes a Culture of Excellence through our highly internationalized education programs. Leveraging on strategic collaborations with outstanding business entities, education and research institutions and public entities in Asia-Pacific region, we offer quality education and research programs to promote creation and proliferation of knowledge, and offer businesses and organizations customized solutions in form of consulting service, to provide them with new perspectives and new thinking to navigate the increasingly challenging business world.

Meanwhile, in the area of talent development, NIBC strives to broaden C-Suite executives' horizon, enhance their leadership skills, inspire their creativity, and help them muster people connections and networks.